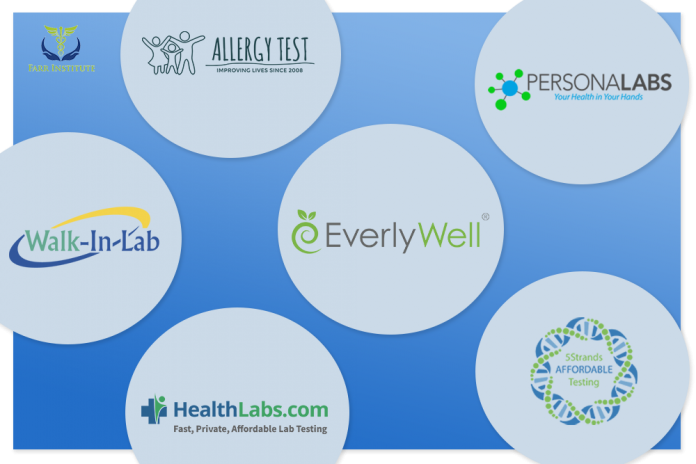 From that data, you can discover food intolerances and food sensitivities that could be compromising your health.
In this discussion, we're going to review the top food sensitivity tests online and consider the pros and cons of each one. By the end, you might know which test feels right for you.
Best Food Sensitivity Tests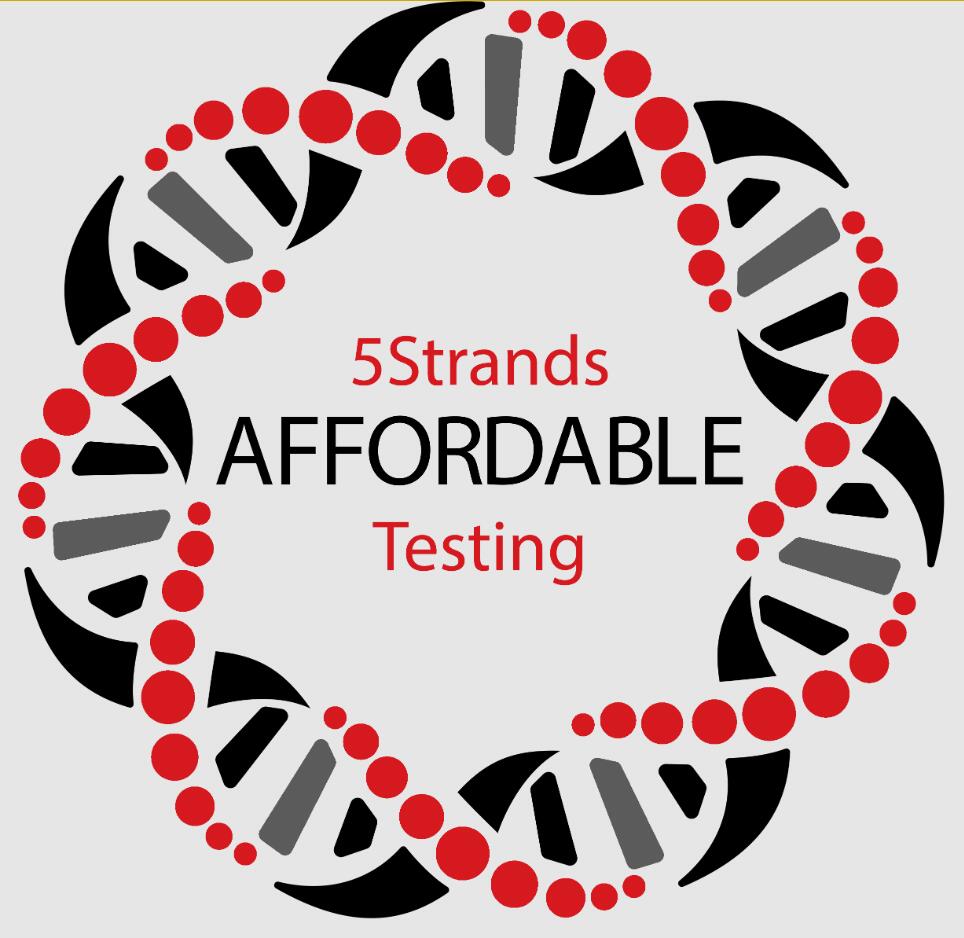 5 Strands stresses affordable testing and even pet testing, though one of the most important offerings is that of the food intolerance test. After a lab analyzes your samples, you can learn results from a doctor and get details on why you experience symptoms related to indigestion.
Strands uses bioresonance technology to identify temporary imbalances associated with food intolerance. Whereas allergy symptoms are more severe, food intolerance and sensitivity usually involves daily discomfort. The special testing can determine imbalances and what you need to do to improve your diet and life quality.
5 Strands doesn't require a blood test but instead analyzes data from hair samples, between 10-15 strands. They also deliver results 7-10 days from the day the sample arrives at the lab.
The company states that hair testing is thorough and unaffected by meals, stress, medication and other compromising factors that affect other tests. While the company doesn't provide IgE or IgG analysis (which involve immune response) they do provide a food intolerance test to help with eliminating foods that affect indigestion.
They even offer a pet version of their food sensitivity test, if you notice your pet has been having difficulty lately.
PROS
CONS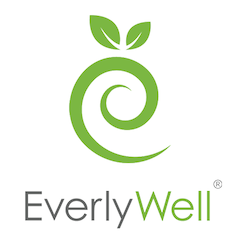 Test materials arrive by mail after your order. You enter the provided kit ID and then complete and return a finger prick sample of blood. Shipping is prepaid and when your test sample goes through, a doctor (board-certified and independent from the company) reviews your results. Within days you get your results.
PROS
CONS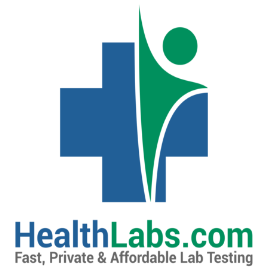 HealthLabs has a wide variety of health tests, but one of the most helpful options is that of a digestive health test.
Gastrointestinal tests help determine food sensitivities and their causes and might include individual screenings for Celiac disease, Helicobacter pylori, Immunoglobulin A IgA Test, lactose intolerance, fecal occult blood, as well as a comprehensive health panel, and a group of food allergy tests.
The company offers affordable prices, CLIA-certified lab locations, and offers confidential testing without the need for insurance. HealthLabs also delivers results within 24-72 hours after you deposit the sample at a lab. Labs are opened seven days a week and no appointments are needed.
PROS
CONS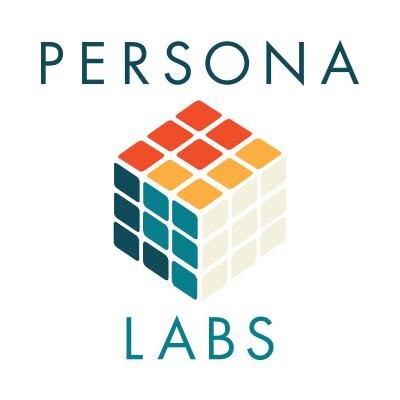 PersonaLabs has over 400 kinds of blood tests, as well as an entire catalog of health tests, vitamin tests, health tests, digestive disorder tests, and screening for disease.
PersonaLabs not only offers food allergy and digestive disorder testing, but can help identify problems happening in your colon, liver, pancreas, and intestines. Their indigestion panel of tests focuses on finding the cause of indigestion as well as autoimmune disorders that could be caused by food sensitivity.
In addition to ordering a test online (and delivering a sample to any one of 2,300 lab sites) you can get the test results online as well as a prescription medication. You can speak to a board-certified physician after testing, whether by tablet, phone, or desktop.
PROS
CONS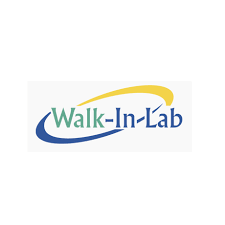 WalkInLab offers home test kits and a confidential and secure delivery of your test results, with a low price guarantee. The company offers vitamin tests, health and immune system testing, food allergy testing, as well as gastrointestinal system texting.
Digestive system screening can help determine if your body is working properly or needs help through food elimination or imbalance. You can screen for intestinal problems, or that of the liver and pancreas. Blood and stool tests are offered with online ordering, walk-in lab visits, and the delivering of results online.
You don't have to see a doctor to get a screening done, and you can find the closest lab using the website locator. The company has some of the lowest-prices in the industry, up to 85 percent off the listed price for competing products.
Results are delivered quickly, within two days. From there you can send results to your physician for further help with medications or other treatment.
PROS
CONS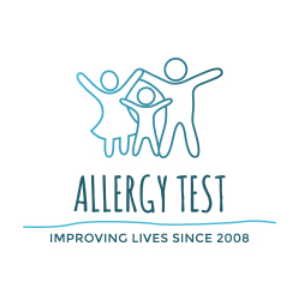 AllergyTest.co has been helping to improve people's lives since 2008 and is one of the few companies offering a money-back guarantee on some of its products. It has offices in the UK as well as Florida in the U.S.
In addition, using Class 11a medical scanning devices, the company provides a CE-approved testing kit that's industry standard, the same used by doctors and their labs. Results can be used by a doctor to help form a diagnosis.
Allergy Test also offers allergy and intolerance testing with a blood test, bioresonance screening with hair samples, and DNA food sensitivity testing with a urine test. They offer easy sample collection, 24-7 support, and results in 10 days from arriving at the testing center (or 14 days for DNA).
Best of all, the company offers a 100% money-back guarantee if you're not satisfied with certain tests, most notably the hair testing package, that compares data to 800 food or non-food items.
PROS
CONS
FAQs About Food Testing
What's the difference when testing food sensitivity vs. food intolerance vs. food allergy?
You might be confused by multiple references (or even a lack of any references) to three specific types of food testing: sensitivity, intolerance, and allergies. Each test is different and the methods of analyzing data are different as well.
Food Allergy
Food allergies tend to be more serious and some even life-threatening. On the other hand, some allergic reactions are somewhat mild, such as dizziness, hives and itching. However, some food allergies can cause anaphylaxis, which is potentially fatal unless the person received medical attention. Food allergies involve a strong reaction from your immune system.
When you're allergic to something, your body identifies a harmful protein and produces antibodies in defense. In some cases, even touching the allergen can cause major symptoms.
Food Intolerance
A food intolerance reaction, however, comes from the digestive system. Symptoms are usually not critical but still very uncomfortable, such as bloating, gas, diarrea, and constipation. According to Healthline, most doctors agree food intolerances are not life-threatening, since they don't involve the immune system.
It's easy to see what people get these terms confused, since symptoms can be the same in some cases. However, the allergic reaction is so strong it causes a reaction, and that in turns affects multiple organs in your body.
A food intolerance may still let you eat small amounts of the food in question, but you may have difficulty breaking it down and digesting it, which is why symptoms appear. The reasons for intolerance may involve:
Lacking the right enzyme for proper digestion
Reactions to food additives
Intolerance of chemicals or certain natural stimulants
Problems digestion natural sugar
Food Sensitivities
Food sensitivities may seem like the same thing as intolerances at first glance, but they are not as eventful as intolerances, which are based on digestive problems. Food sensitivities seem to involve less severe pain and symptoms like:
Joint pain
Stomach ache
Fatigue
Brain Fog
Rashes
According to a Harvard Medical School article, not as much is known about food sensitivities, but they appear to be less predictable than intolerances. Your body may change over time and so food sensitivities might also change, along with the "gut microbiome" (gut microbiota that live in humans) that determines your reaction to food.
What types of food sensitivity tests exist?
Antibody Blood Testing
Food sensitivity tests may involve several methods of testing, such as blood testing, which involves immunoglobulin G (IgG). IgG reactivity is measured by a blood test and you receive data on immune system response to approximately 100-200 different foods.
According to the Academy of Nutrition and Dietetics, IgG antibodies are produced after a person eats, and may not be as reliable for diagnosing medical issues.
In contrast, in an allergen-specific immunoglobulin E (IgE) test, IgE antibodies are analyzed for an overactive immune response, with IgE antibodies appearing in the blood.
Hair Testing
Hair testing is also called bioresonance technology and involves testing hair strands in order to create a profile of energies that radiate from a subject. This energetic blueprint is then compared to food items, for understanding harmony or in many cases, imbalance and distortion.
In theory, all matter has its own unique wavelength and frequency. If a cell is healthy, it resonates with other cells. But distortions in the energy field can eventually cause imbalance and eventually physical symptoms. Cellular energy of tissue might be affected and analyzed well before the blood chemistry changes and appears in a blood test.
Cell-Based Tests
MRT and ALCAT testing also involve testing blood samples. These samples, however, are not believed to be as reliable as traditional blood tests.
The Mediator Release Test requires a blood sample, which can show if white blood cells shrink when exposed to a food antigen because of changes in the solids-to-liquid ratio.
The Antigen Leukocyte Cellular Antibody Test measures changes in the size of white blood cells, independent of solids to liquid ratio.
Muscle Response Test
The Applied Kinesiology test involves a subject holding a vial of food antigen while extending the other hand. A doctor pushes down on your second arm to determine if there is observable weakness, which implies food sensitivity. Not enough studies have been completed to determine the accuracy of muscle response as affected by food sensitivity.
Provocation/Neutralization
Injecting your skin with food and studying the reactions may seem like a radical idea but it has its supporters. After extracts are injected, the doctor checks to see if a red swollen mark or raised swelling develops. You are then giving a weaker and diluted injection to neutralize the response.
Electrodermal Screening
Electrodermal screening involves observing changes in the skin's electrical activity that happens when food antigens come into contact with acupuncture points. The subject holds an electrode in one hand, which connects to a computer that scans the frequencies of suspected food antigens.
The Elimination Diet
The elimination diet tests your symptoms in response to consuming suspected antigens according to schedule. In theory, the elimination diet could be performed on your own, without a doctor or food testing company's involvement. However, it might be easier to use their system so that you can more easily keep track of eliminated foods.
Under supervision, the elimination diet method doesn't tell you which foods you're avoiding specifically, but simply studies your body's response to various meals. Elimination diets take about two weeks before withdrawal symptoms clear up.
How much does food sensitivity testing cost?
Price can range between $100 and $500, though many of the tests we reviewed came in closer $100 to $200 for a single test.
Are food sensitivity tests reliable?
As we reviewed, some doctors doubt the accuracy and validity of some of these tests, particularly sensitivity and intolerance testing methods. Known allergies are easier to test for because of the severity of immune system response. With less aggressive symptoms observed, the process leaves itself open for debate.
However, many customers have reported feeling better after eliminating foods that were observed to have a reaction following a sensitivity/intolerance test. No test is completely perfect and fortunately, some companies offer money back guarantees or free trials/discounts for their test products.
Conclusion
After our review, 5Strands came in at number one, due to a large number of tests, affordable pricing, and the convenience of not having to visit a lab to get tested.
Technology has come a long way for food testing in recent years and it's easier than ever before to follow through on your intuition and get accurate test results. Using the process of elimination, as well as scientific evidence of immune or digestive response, you can change the way you eat and experience better health benefits – just in time to finish 2020, a year of change.